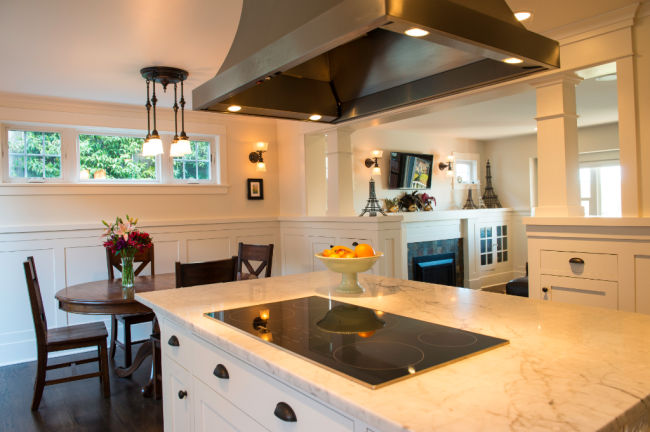 The kitchen is one of the most used rooms in the house.  Remodeling it to make it the way you want it can be a life changer, and well worth the cost.
This kitchen has sight lines to the main living space, dining room and play areas outside in the backyard of this home which makes it easy to get dinner made while understanding where the children are.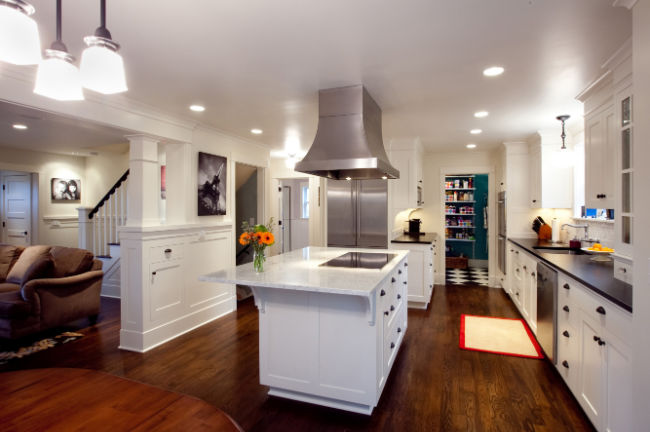 Having a pantry/mudroom off the kitchen has many functional uses from keeping the bulk food items out of view to allowing a back entrance for kids with muddy boots to be removed before entering the rest of the house.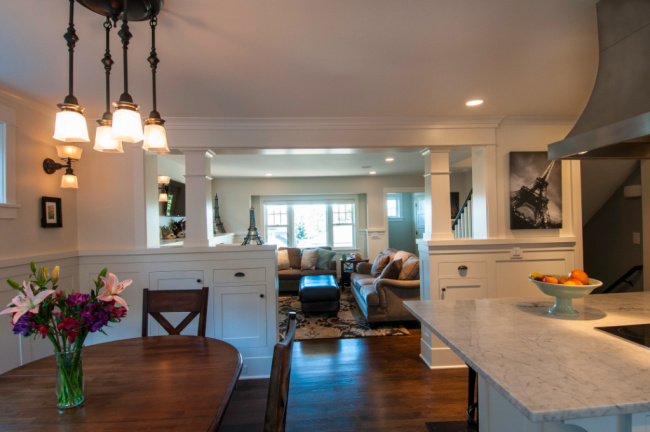 Simply adding wainscoting to spaces can take them from ordinary to extraordinary.  It also ties rooms together, like this living and dining room area, visually.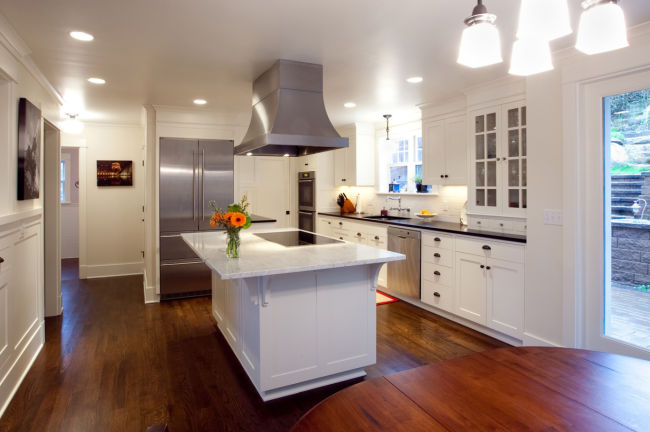 Having space to spread things out on the countertops so you can see all you need at once makes baking easier. And being a part of the conversation with your family while cooking, can change it from a chore to a joy.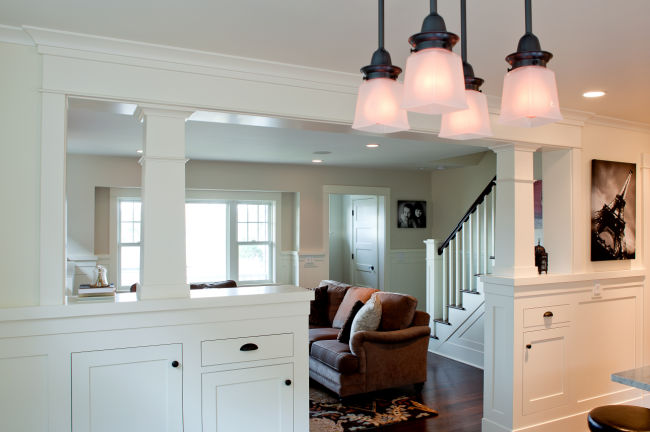 Allowing natural light to come into the kitchen from three sides of the room makes it feel bigger.  Sometimes a little remodeling can go a long way.
Project Team
Architect | Katherine Pelz Architecture
Contractor | S2 Builders
Structural | Nic Rossouw, Giraf Design
Photographer | Kristen Zwiers Photography
Photographer | Tim Schultz