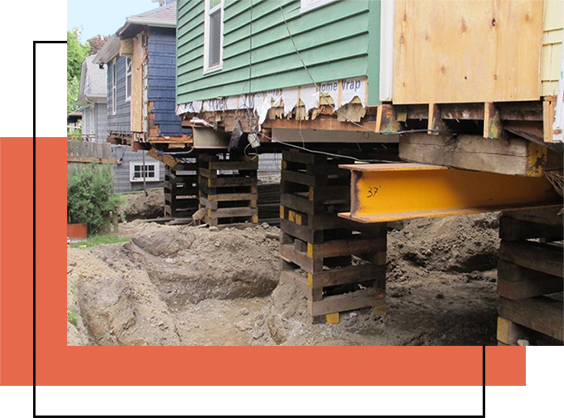 Lifting a house is an option that homeowners might want to consider if they don't want to move and want more space in their existing house.
A lift uses steel beams to physically increase the height of the house allowing the basement spaces have a higher ceiling height. The house can be in the air for three to six months while the water, sewer, and new foundation are updated. Sometimes the existing foundations can be reused.
When to Consider a House Lift
Given the cost of building new houses and the shortage of housing in Seattle, a house lift might be just the right thing to consider if you don't want to move out of your neighborhood.
Homeowners can use the added space to create a rental unit to help pay back the mortgage or allow their mother to live with them. Lifting the house can allow a lot of extra light into otherwise unusable dark basement spaces making way for bedrooms, exercise rooms, media rooms, laundry, and bathrooms.
It can also provide the opportunity to update the foundation, add insulation and energy-efficient mechanical and electrical systems, fix drainage problems, and add earthquake reinforcements.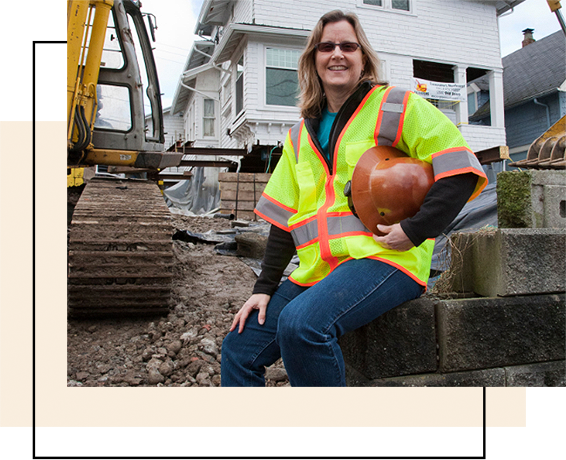 Ready to Start a House Lift Project?
Learn about the many advantages of a house lift. Given that there is a shortage of single-family housing in Seattle, this is a great option for homeowners who want to add value and space to an existing home.
"Katherine Pelz has been a valuable resource for us; providing insight and relevant information as we continue our efforts to create digital content that benefits the local building industry. Her knowledge of design and the building process, along with her ability to listen and meet the needs of her clients, makes her a smart choice for anyone in need of her service offering."
Testimonial ~ Jim Coshow ||
It allows you to increase livable square footage without moving.
You can have a mother-in-law apartment to house a loved one or rent to help pay for the mortgage.
It is an environmentally conscious way to reuse what you already have, keeping the character of the main and upper floors, adding a new basement to what is already there.
You can do the work in phases, making it easier on finances than buying a new house.
Updating foundation and "systems", like adding new waterproofing and drainage systems, earthquake retrofit, and new heating and electrical system can give the old footprint a new base with up-to-date. technology and water management features.
Increased potential for rental income.
A way to increase density without sprawl.
Create a good foundation for future expansion on the top floor.
It is a great way to increase house value for a modest investment.
Bring "green and ecology friendly" technology to foundation up.
You don't have to move.