A Detached Accessory Dwelling Unit (DADU), also known as a backyard cottage, is a small house that can be built in the backyard of your single-family property. It can house a loved one, act as a guest house, or be rented out. If you want to combine a cottage with a garage that can be done too.
Small spaces can be designed with efficiency of storage and energy use. Seattle building codes are now encouraging density and allowing these to be built without the need to add new parking spaces on the property.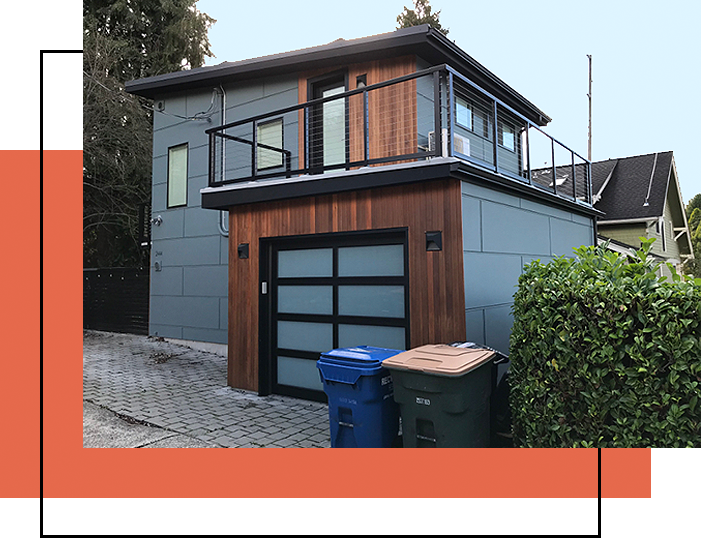 "Katherine has a clear process that organizes the many decisions required with a building project. She is very familiar with the permit process and DADU building codes. She is a great listener and was able to tick most boxes in accommodating our often-changing, long, and sometimes conflicting wish lists. Katherine is easy to work with. She is responsive, listens and addresses concerns as they arise. She was great at working together to problem solve and troubleshoot issues that inevitably come up. She did an amazing job of getting our plan set done on a really tight time frame to make a submission deadline that saved our project from long permit delays."
Testimonial ~ Lou and June Eisenman
Create a home for an unrelated person or friend.
Have a unit for a live-in nanny or parent.
Creating housing without changing the existing house.
Monthly rental income to pay mortgage or taxes.
Allowing more use of existing space, like common areas and yards.
Ability to combine resources, like a sewer line, and to reduce energy use for heating and cooling.