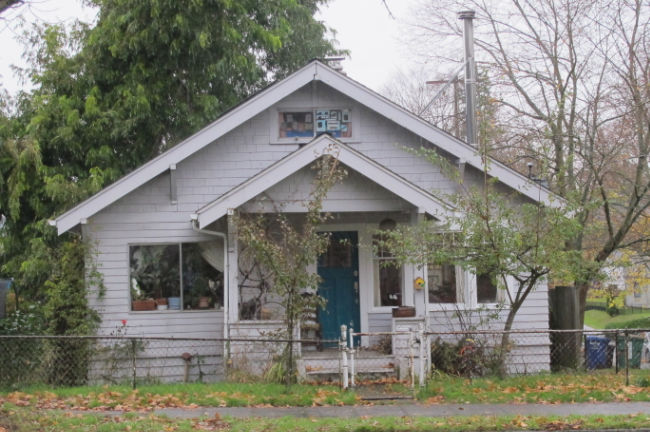 This is a photo of the house before we started.  It sat too low on the site, and had areas of the yard that had sloped earth allowing water to intrude into the basement. The main floor had a very functional layout and some of the old craftsman character that we wanted to preserve. The client enjoys the neighborhood and wanted to stay right where they were.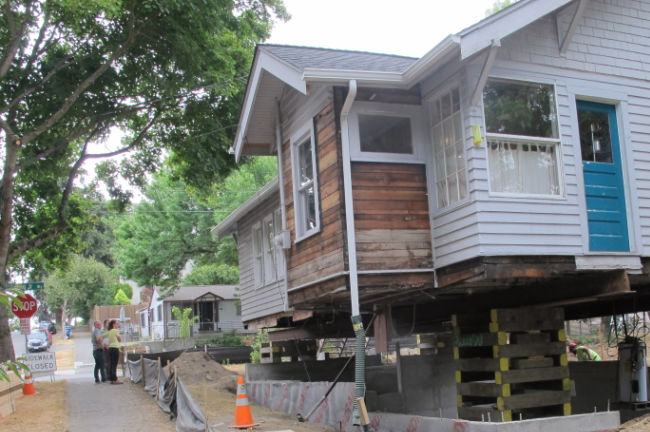 We worked with Excavators Northwest house raising company to clear the site, dig out the crawl space, lift the house and regrade the yard changing the way drainage would happen on the site. Doing that allowed us to build an entirely new foundation with insulated slab and footing drains capturing the entire footprint of the house.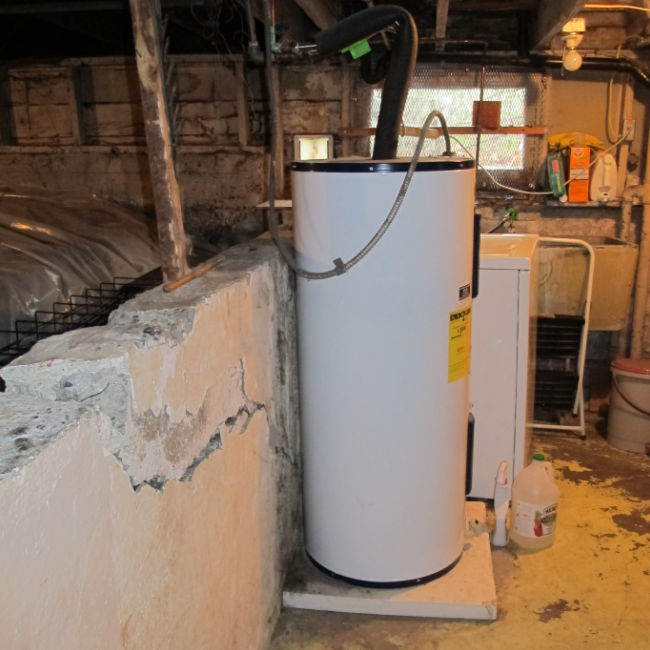 Excavators Northwest found a really creative way to hang the water heater and keep the sewer line functional so the clients could live on the main floor of the house during construction. It requires knowledge of structural loads and leveling to lift a house, and a keen understanding of drainage and knowing how to run an excavator to do this type of work.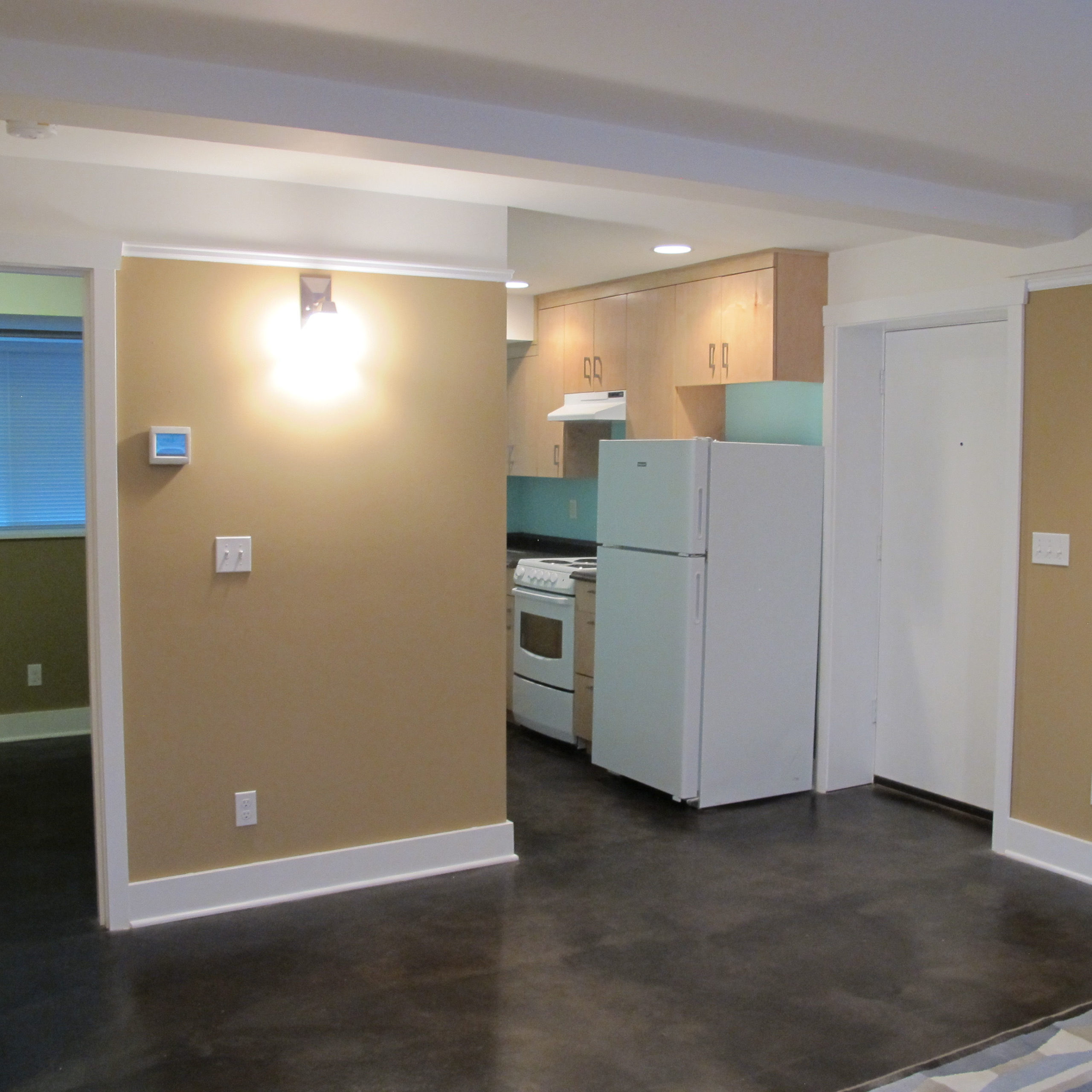 Inside ADU and basement remodel.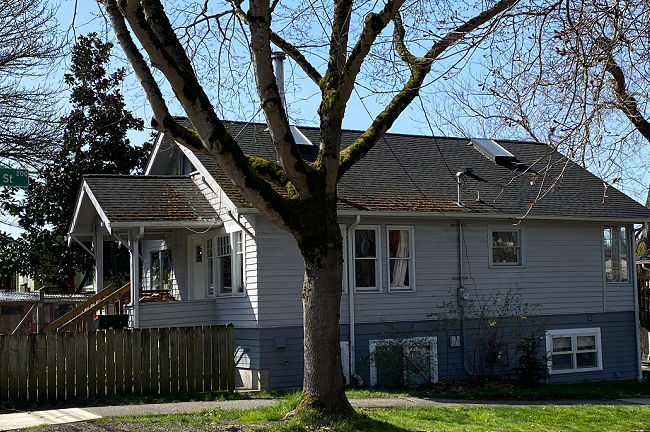 South side of house after remodel. These new windows allow plenty of light to come into the main spaces in the basement.
Project Team
Architect | Katherine Pelz Architecture
Contractor | Adams Residential Contracting
Structural | Joe Dixon, Swenson Say Faget
House Raiser | Excavators Northwest