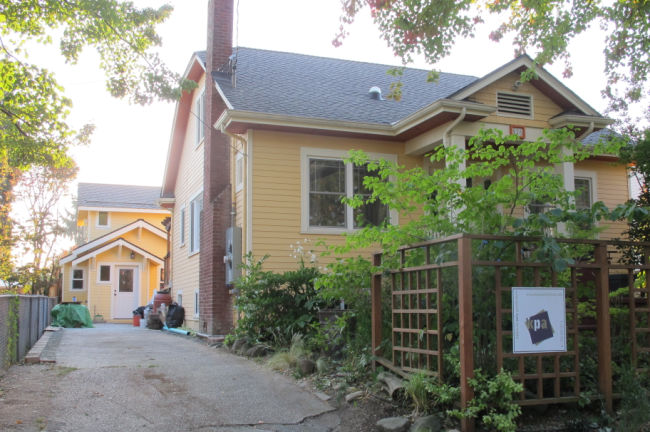 For this DADU we wanted to have the cottage blend in with the craftsman style of the house. We were able to use the footprint of the existing garage and bumped in five feet from both the side and rear setbacks to allow a second floor bedroom and half bath.
Renting out the main house became a wonderful way to make the mortgage payments and live with people close by and saving money, allowing her extra income while in retirement.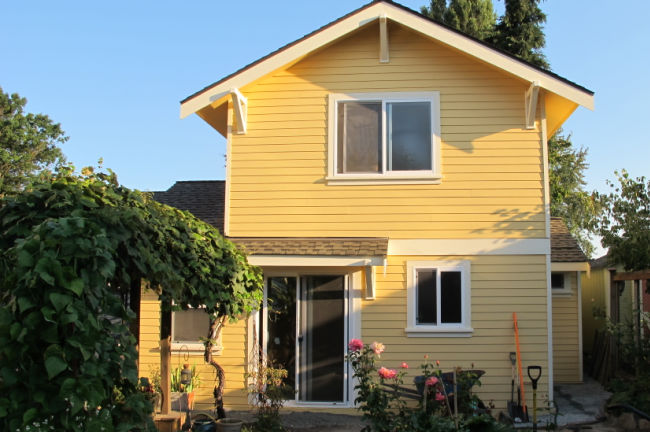 The main floor has a sleeping area behind the stairs for this clients mother with a bathroom and shower that will be easy for her to get around in.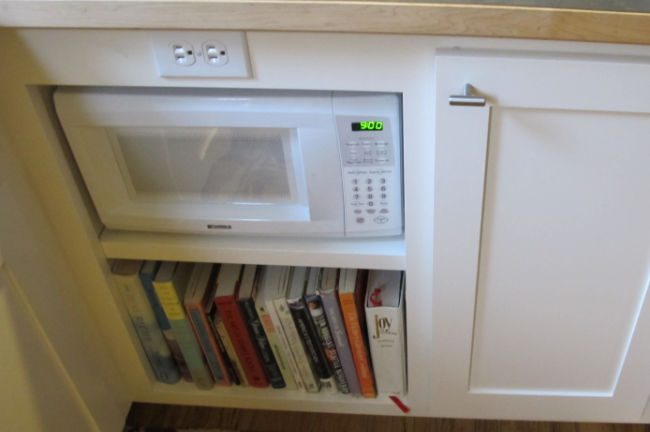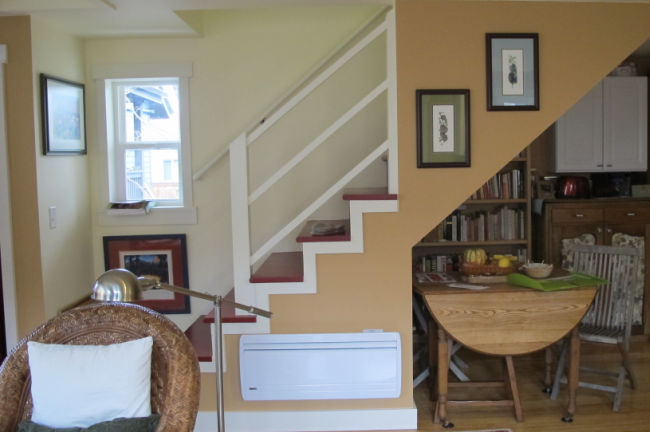 The custom cabinetry of the kitchen allowed for all the unique features of a larger kitchen designed with efficiency in a smaller space. It opened up on to the main living space and feels larger than it is.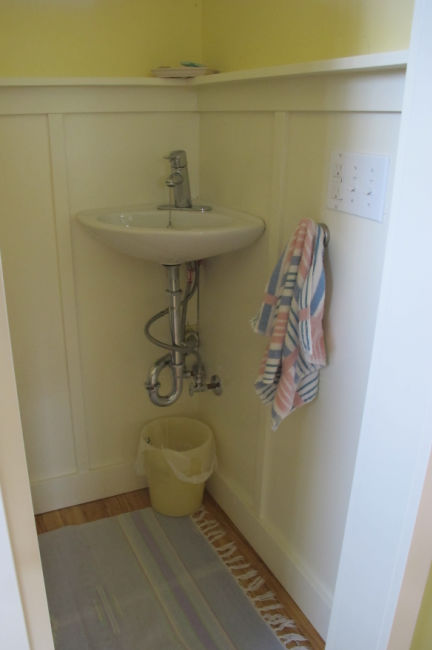 The upper floor has a 3' x 5' half bath with one of my favorite corner sinks off the bedroom. The homeowners children have moved on and she wanted to live smaller.
Project Team
Architect | Katherine Pelz Architecture
Contractor | S2 Builders
Structural | Nic Roussow, Giraf Design