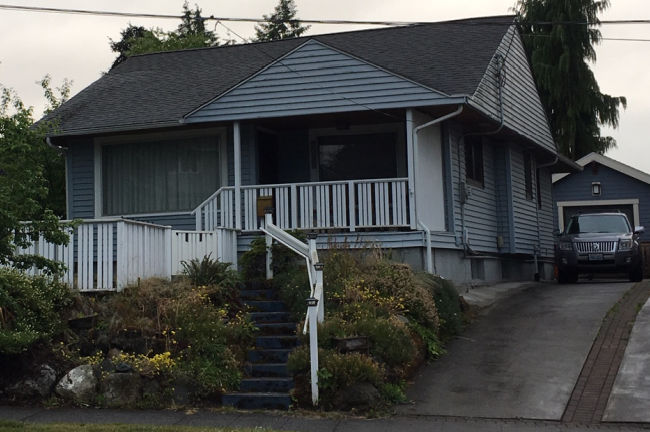 This is a photo of the house before we started construction. This basement ceiling height was only 6'2" high and the homeowners family could not stand up fully down there. There was only small, high on the wall windows so the spaces were dark. The main use of the basement was for storage.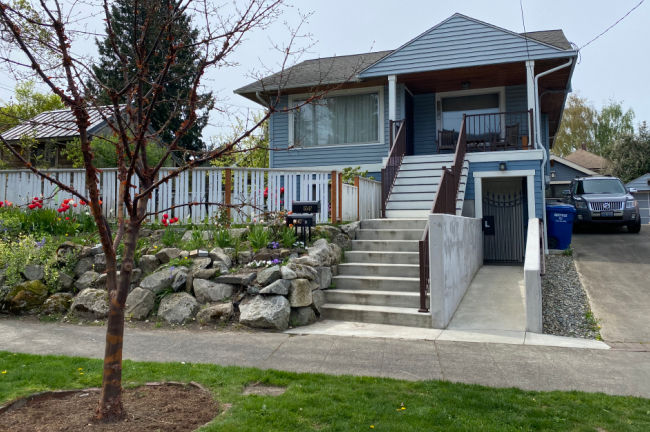 This is a photo of the house after we finished construction. This Attached Accessory Dwelling Unit has a ramp to the main unit entry that is accessible from the sidewalk in front of the house. A person in a wheelchair can get from the car, into the house, to the kitchen, bedroom and bathroom without issue. The homeowner wants the option of living in Seattle as long as possible so the entire basement level has been designed with that in mind.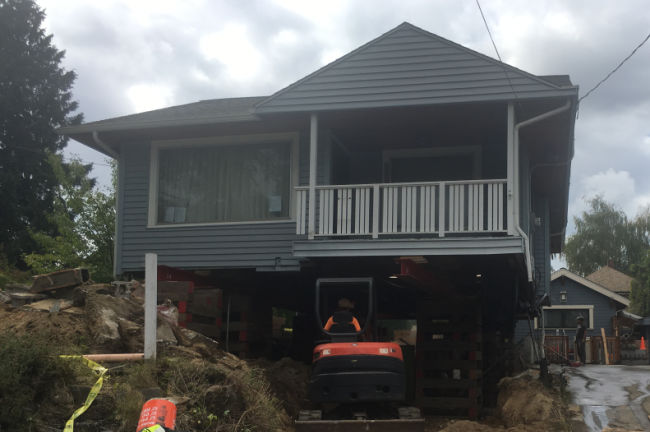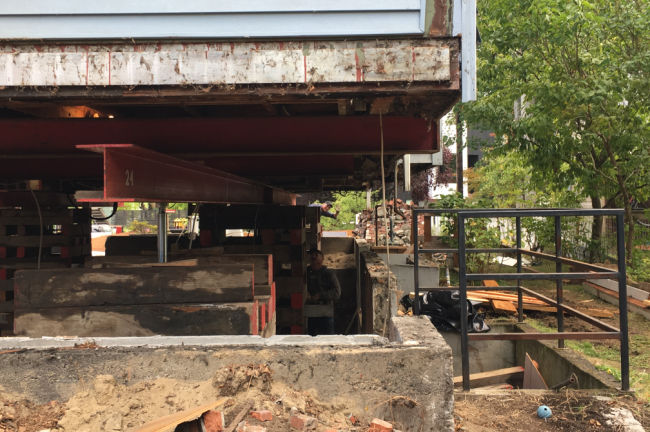 When designing for ultimate flexibility adding an AADU can make all the difference in allowing privacy for housing guests, having a family member live with you, or having a nanny stay the night when parents want to go out of town. It can also generate income for the family.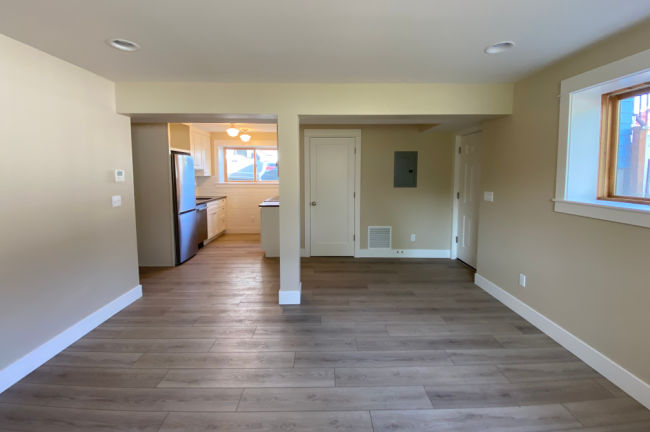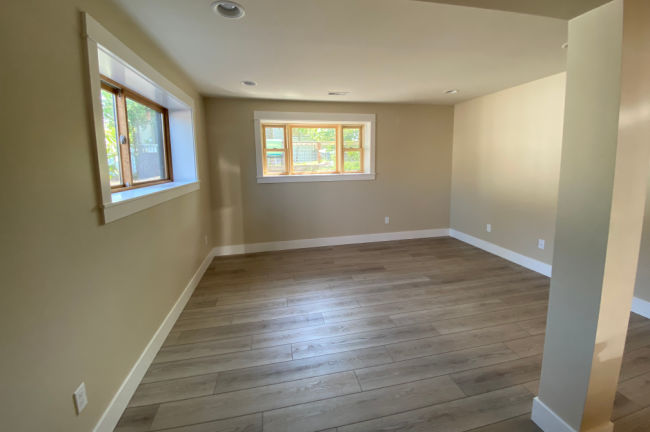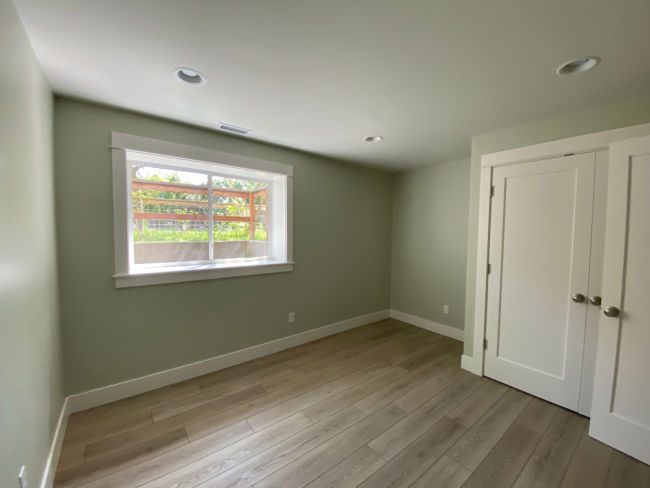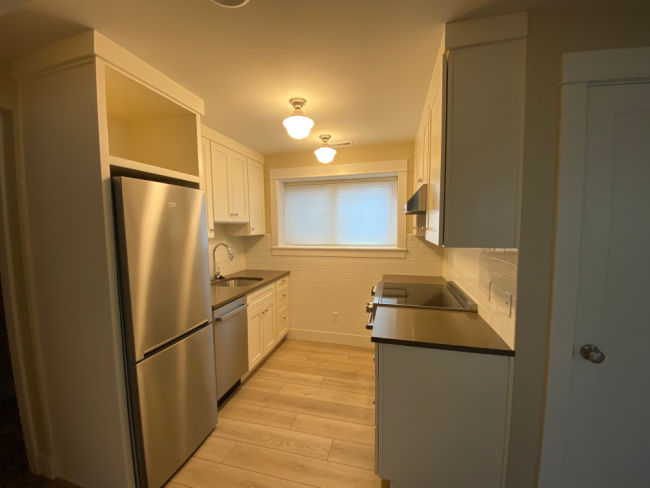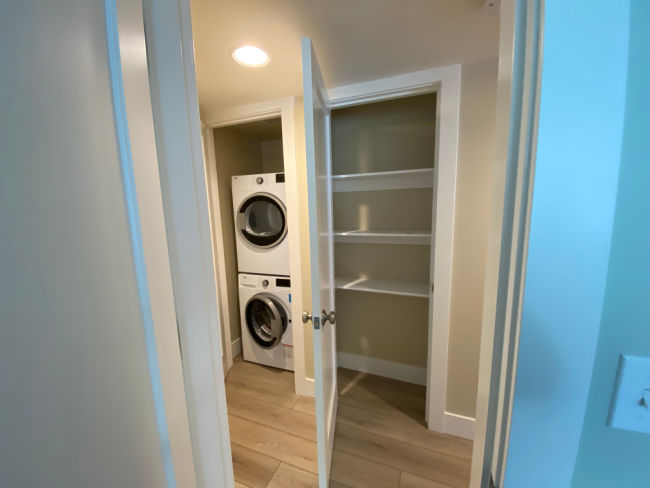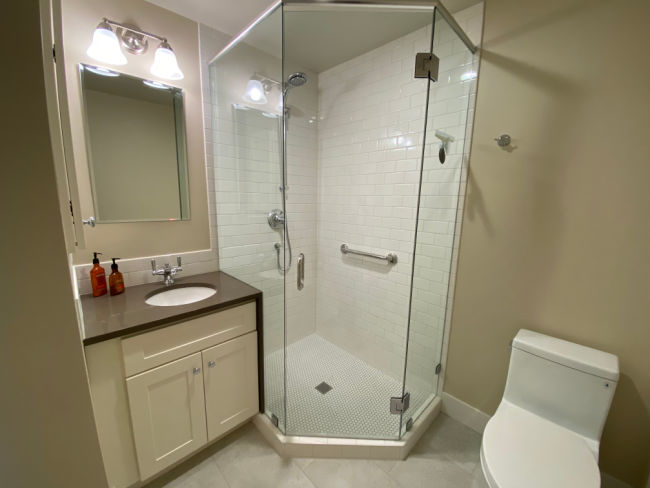 Project Team
Architect | Katherine Pelz Architecture
Contractor | Paramount Construction
Structural | Nic Rossouw, Giraf Design
House Raiser | DB Davis, LLC