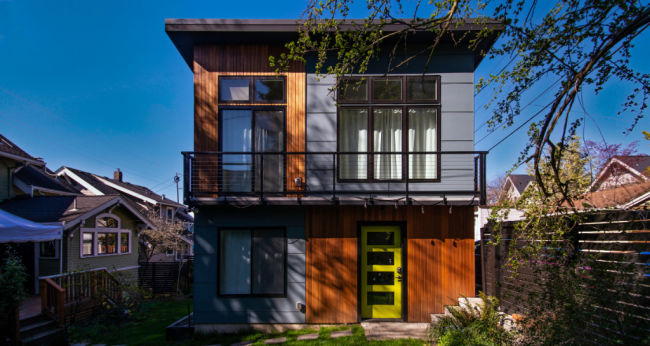 We took a small garage footprint and turned it into a modern backyard cottage with attached garage. The DADU will be used as a photography studio, and or guest quarters or a place for grown children to use while home. The building codes at the time did not allow for the garage to be excluded from the amount of square footage of this DADU so we were extremely efficient with the use of space.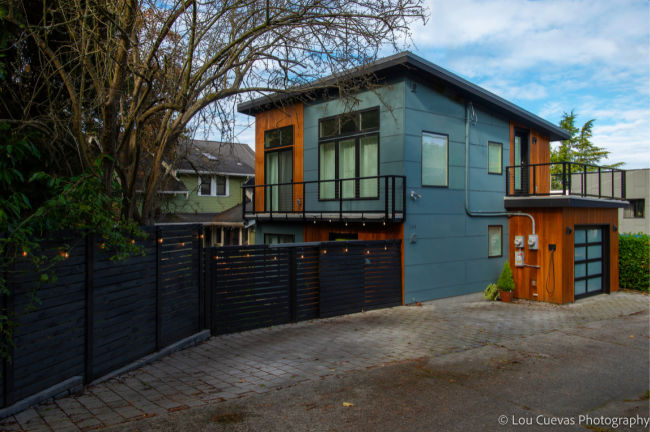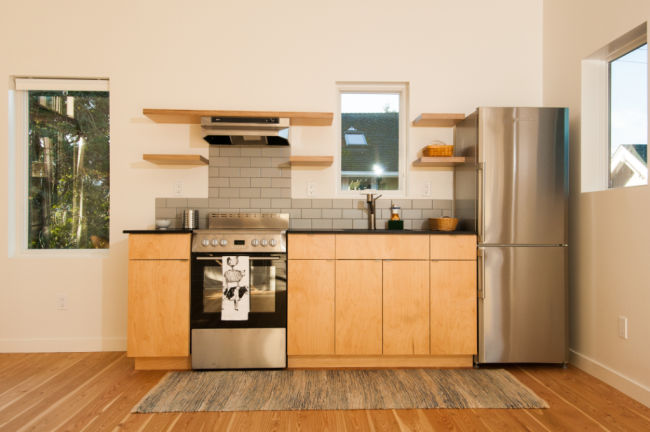 We put the spaces that needed a lot of light on the upper floor and a lot of windows on the South side of this cottage. The windows look out onto the backyard instead of back at the primary house, so that it feels like its own small house and yard.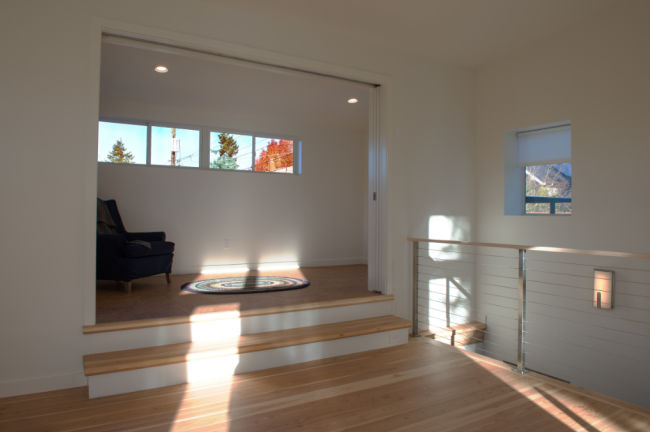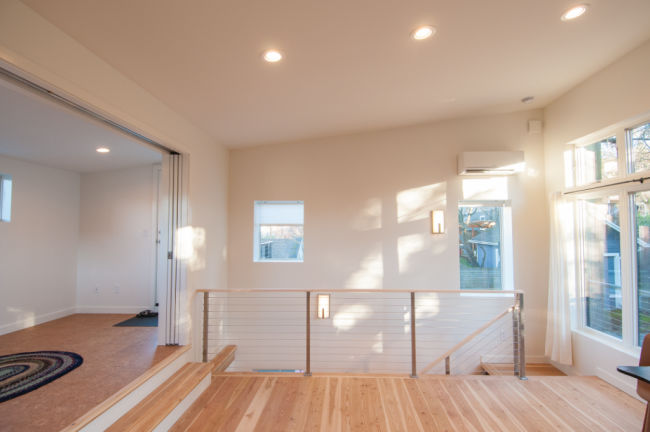 The entry, utility/laundry, bedroom and bathroom are on the lower level. The upper floor is the primary living space with kitchen, dining area and a room off to the side. If the sliding trifold pocket door is left open it feels as if part of the larger space. If closed it can be its own private room.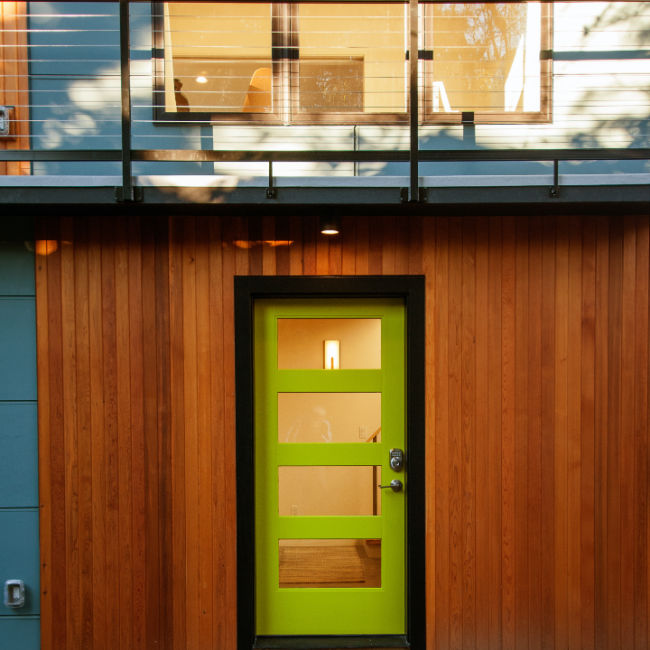 The lower level of this DADU has rooms like the bathroom, bedroom and mechanical/laundry area that don't need a lot of light so the upper floor becomes the main living spaces that are filled with light.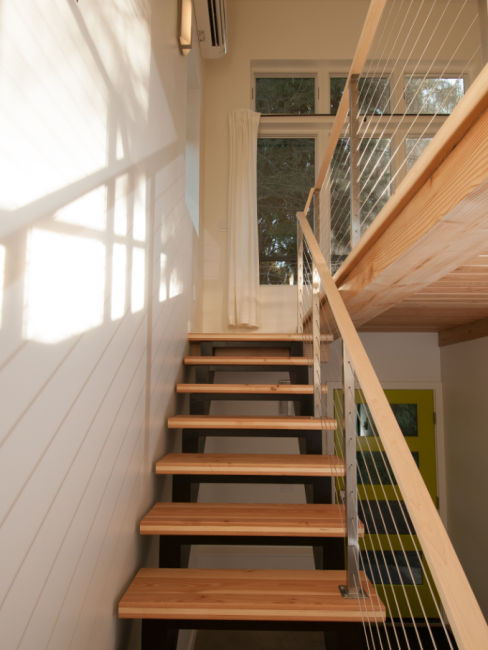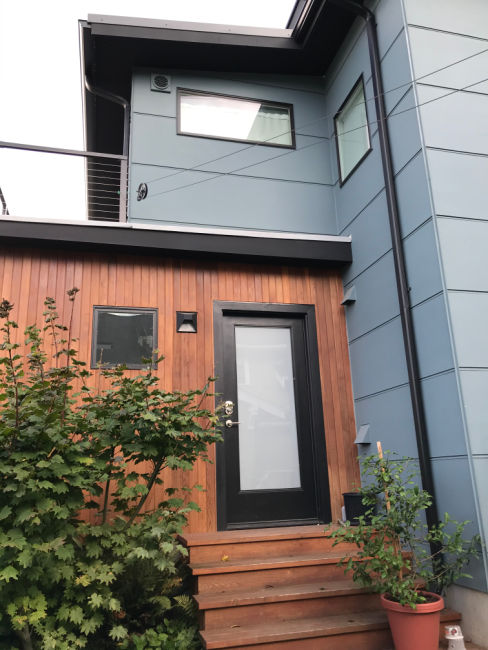 Project Team
Architect | Katherine Pelz Architecture
Structural | Nic Rossouw, Giraf Design
Contractor | Adams Residential Contracting
Photography | Lou Cuevas Photography