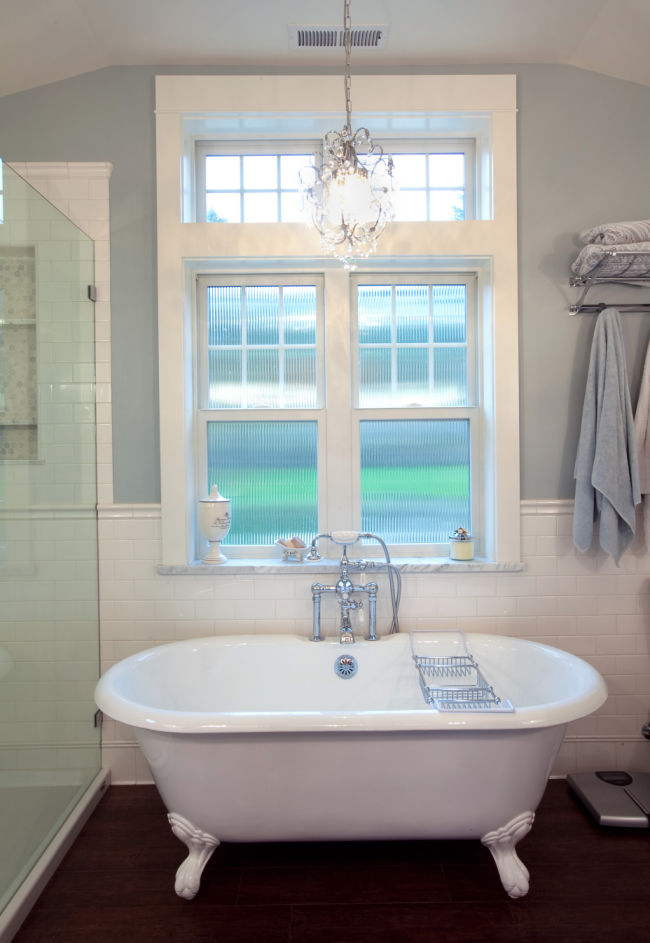 This is one of those bathrooms that you want to stay in for a long time and relax. A claw foot tub is the focal point.  Flanking the tub is a shower and toilet.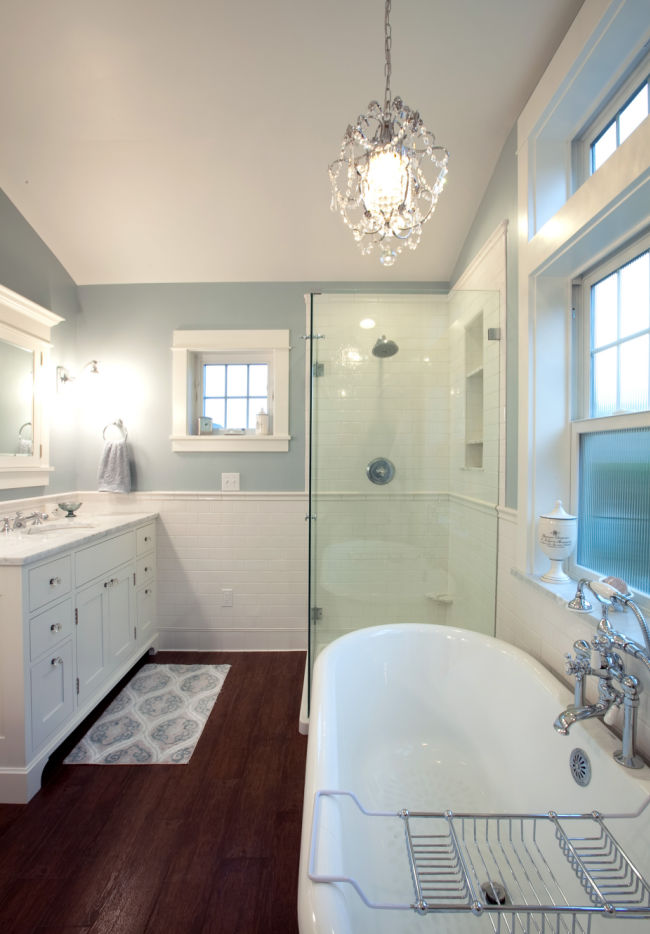 The details can make a big difference like the chandelier on a dimmer and marble window sill adds a touch of elegance, while the rain glass lets in just the right amount of light while allowing privacy.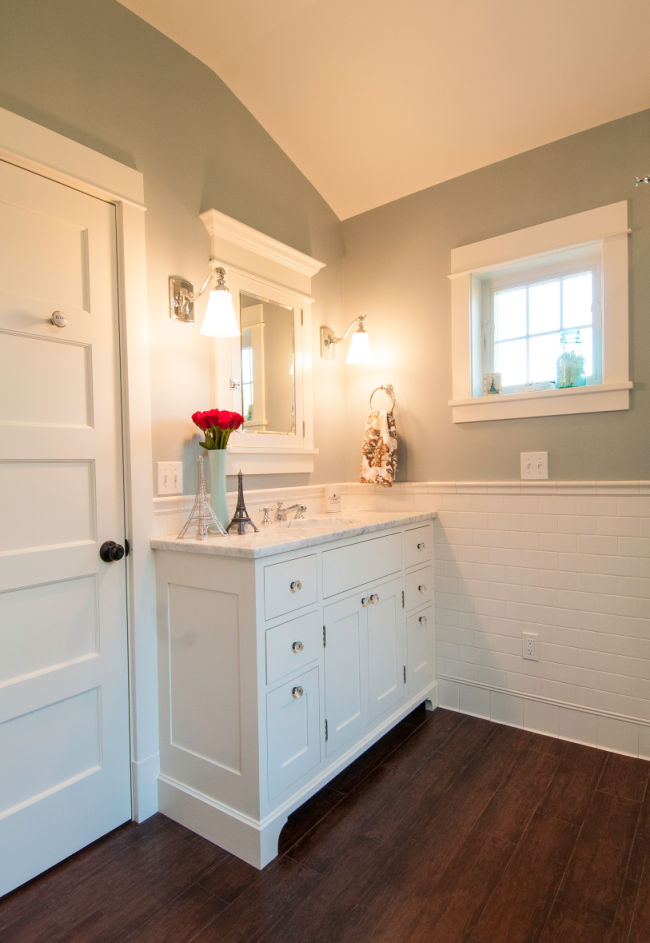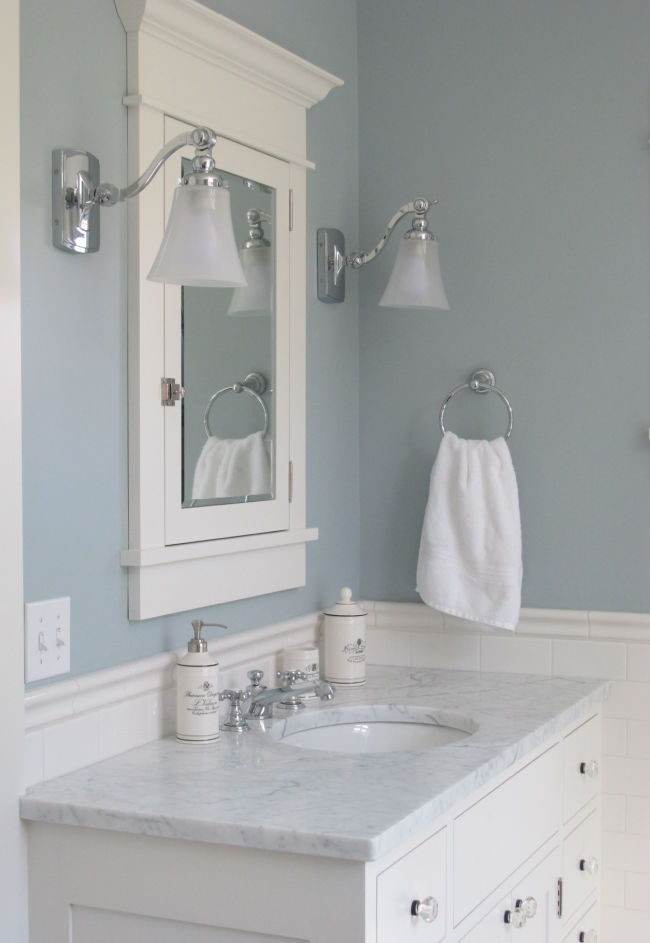 There is a his and hers vanity on either side of the entry door.
Project Team
Architect | Katherine Pelz Architecture
Contractor | S2 Builders
Structural | Nic Roussow, Giraf Design
Photographer | Kristen Zwiers Photography and Tim Schultz