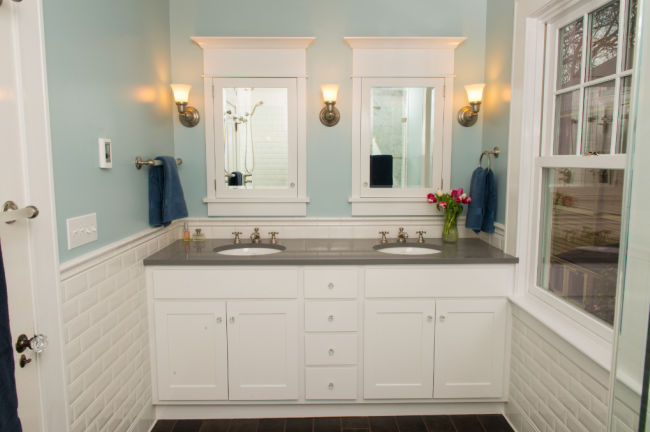 With three middle school aged girls and two parents all sharing the same bathroom on the upper level of the house it was making getting out the door in the morning a little crazy. We turned one bathroom into two. One for the girls and one for the parents. We created a very calm space for the bathroom off of the master bedroom.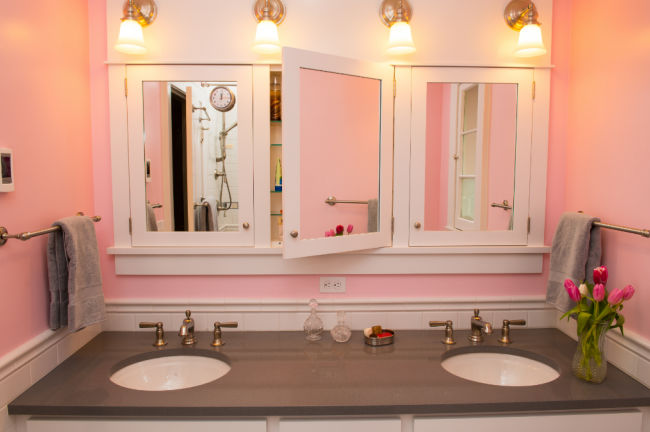 Children's Bathroom. Pink…Yes. This is a bathroom for three girls.  Each has their own mirrored medicine cabinet.  That makes it so much easier to find things.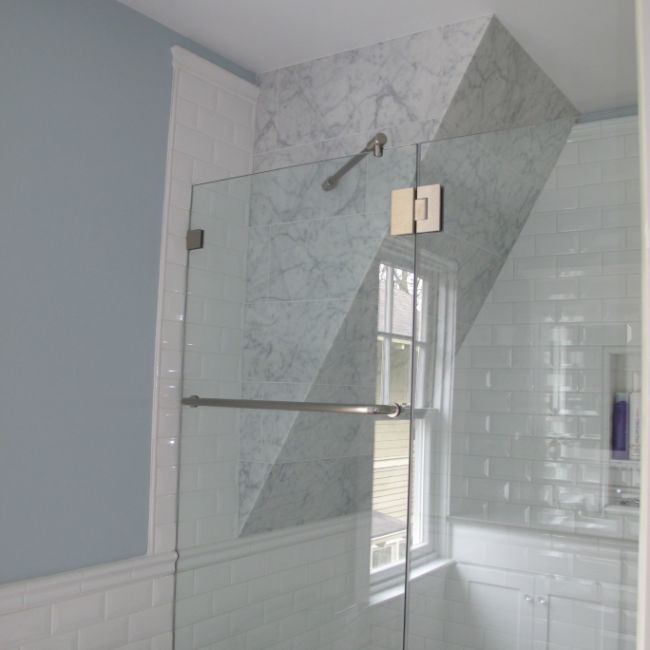 The roof cut through the shower space so we celebrated it by putting marble tile on the face of it. We used Tristen Coffey of Coffey Tile to do the tile work in this bathroom because they take such care in laying out the grout lines, and understand the importance of alignment, and making the tile transitions right.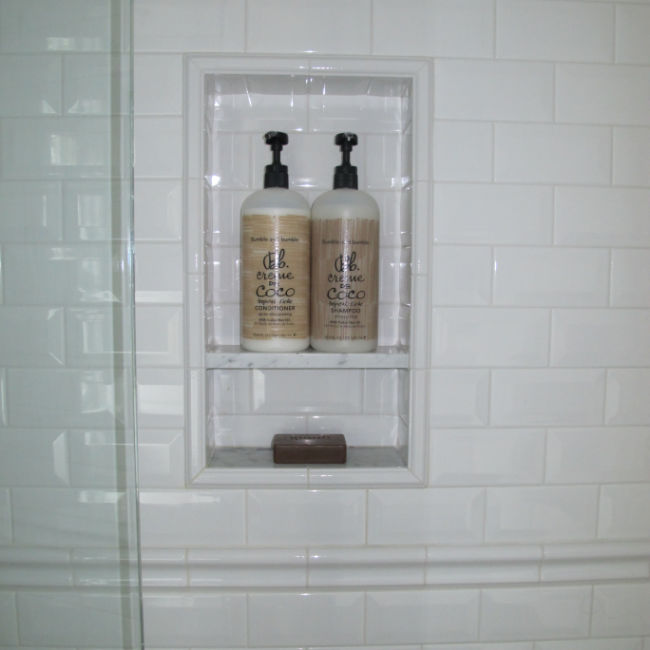 Marble slab at the niche shelf and bottom, and shower floor and threshold add details throughout the shower that make it elegant.
Project Team
Architect | Katherine Pelz Architecture
Contractor | S2 Builders
Structural | Nic Rossouw, Giraf Design
Tile | Tristen Coffey, Coffey Tile
Photography | Lou Cuevas