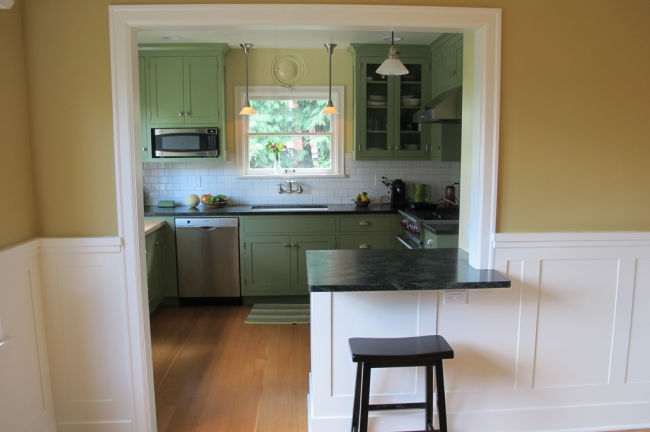 This kitchen has an old school charm that makes me want to bake. We kept some of the classic features of the home like leaded glass and exhaust fan above the sink and added a new cabinets and a sitting area between kitchen and dining room. In small kitchens efficiency becomes even more important.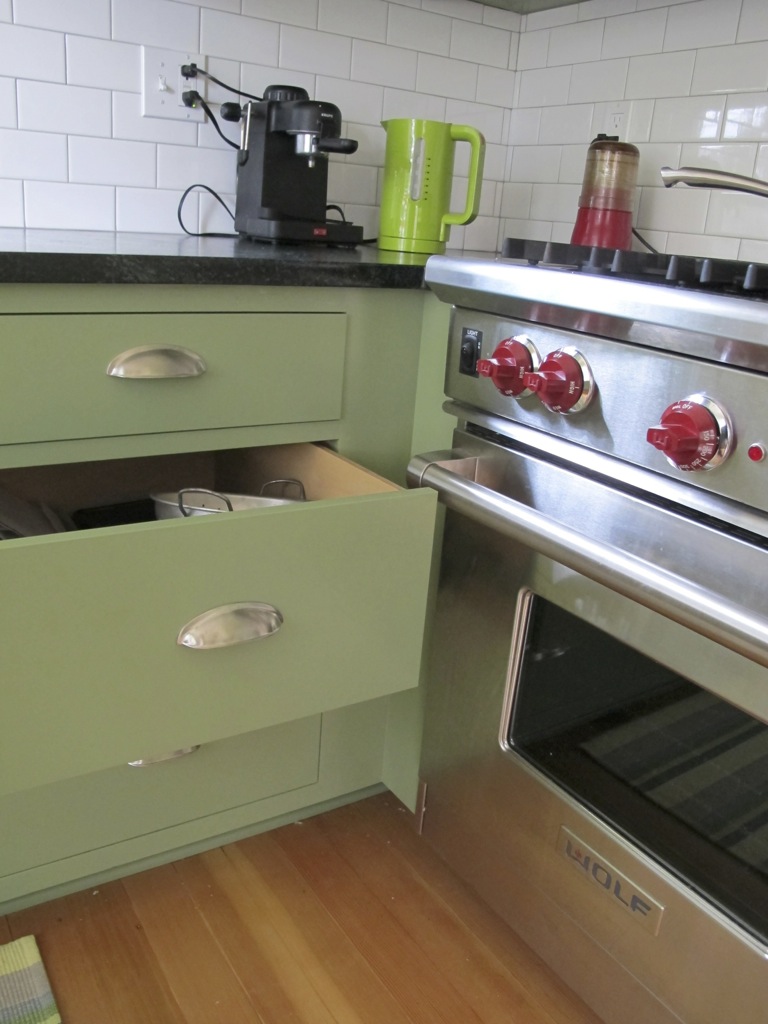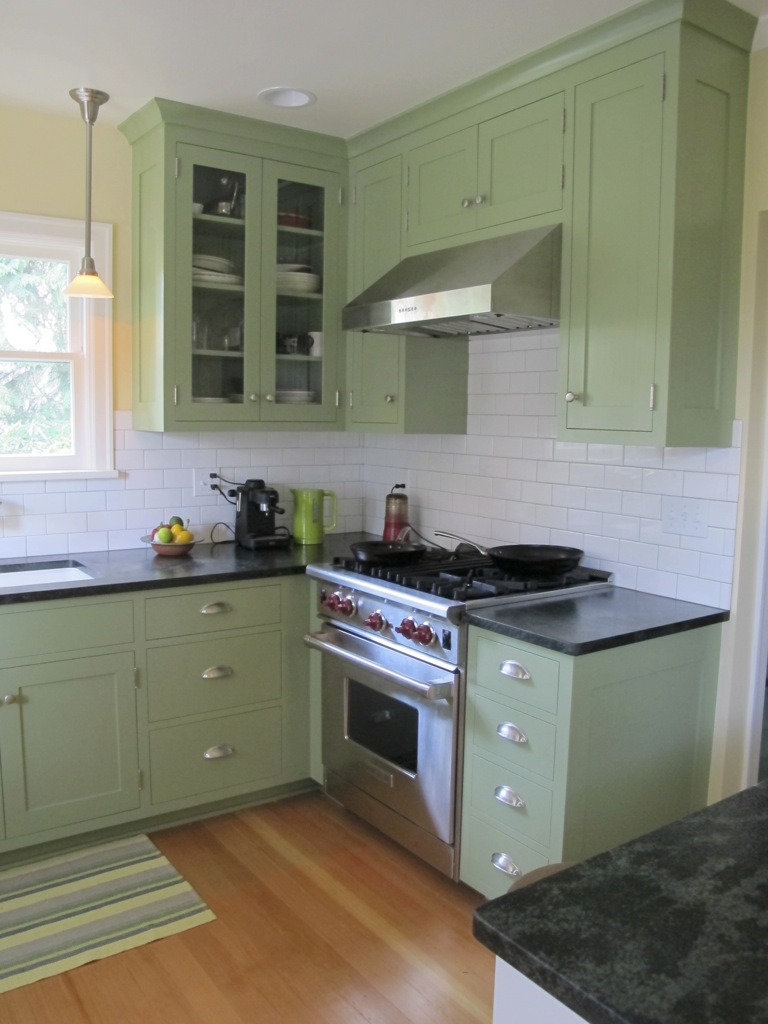 Details like making sure the cabinet drawer doesn't hit the stove handle is crucial.  Small kitchens can highlight these kinds of nuances.  It is important to have good communication with cabinet makers to ensure these get worked out in the shop drawings phase of design.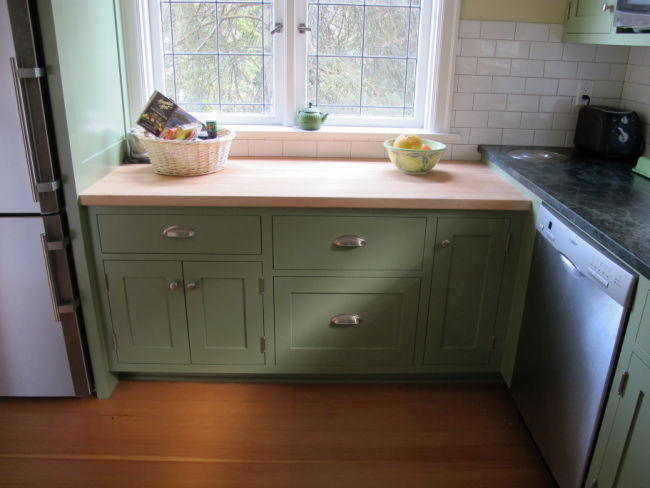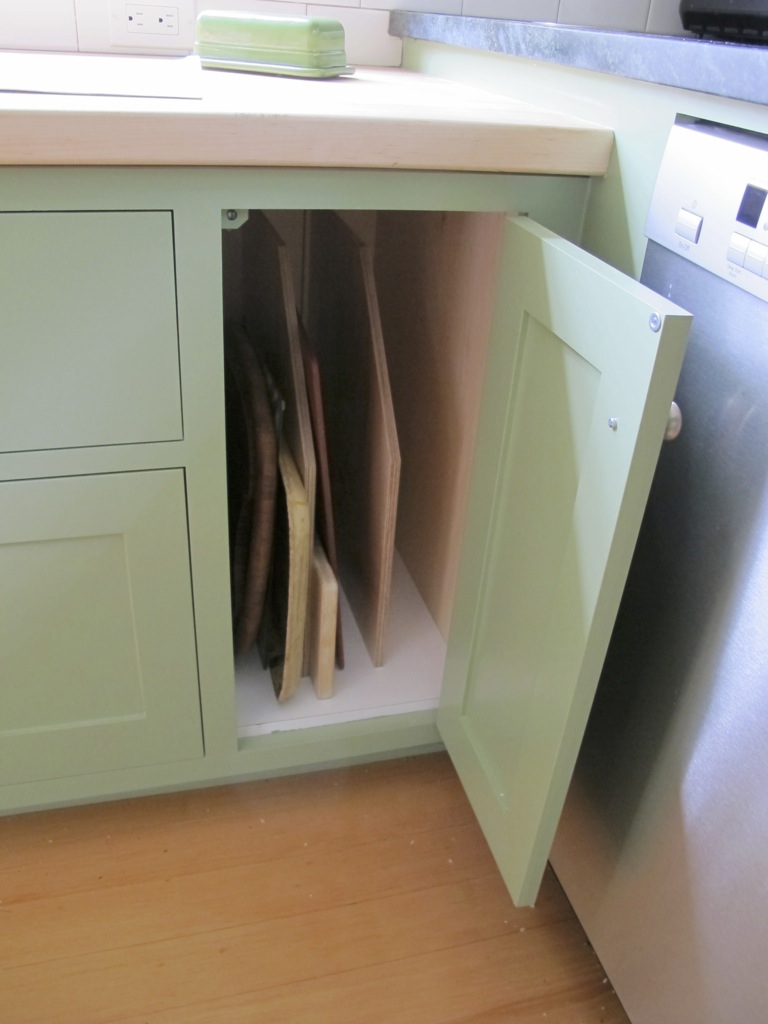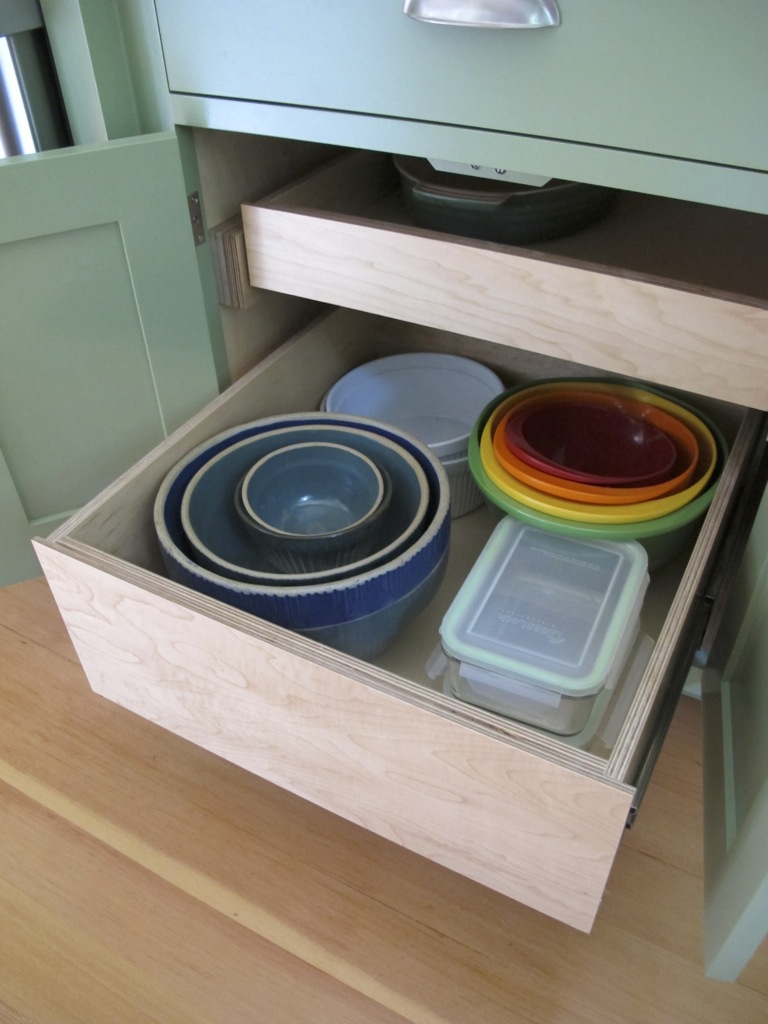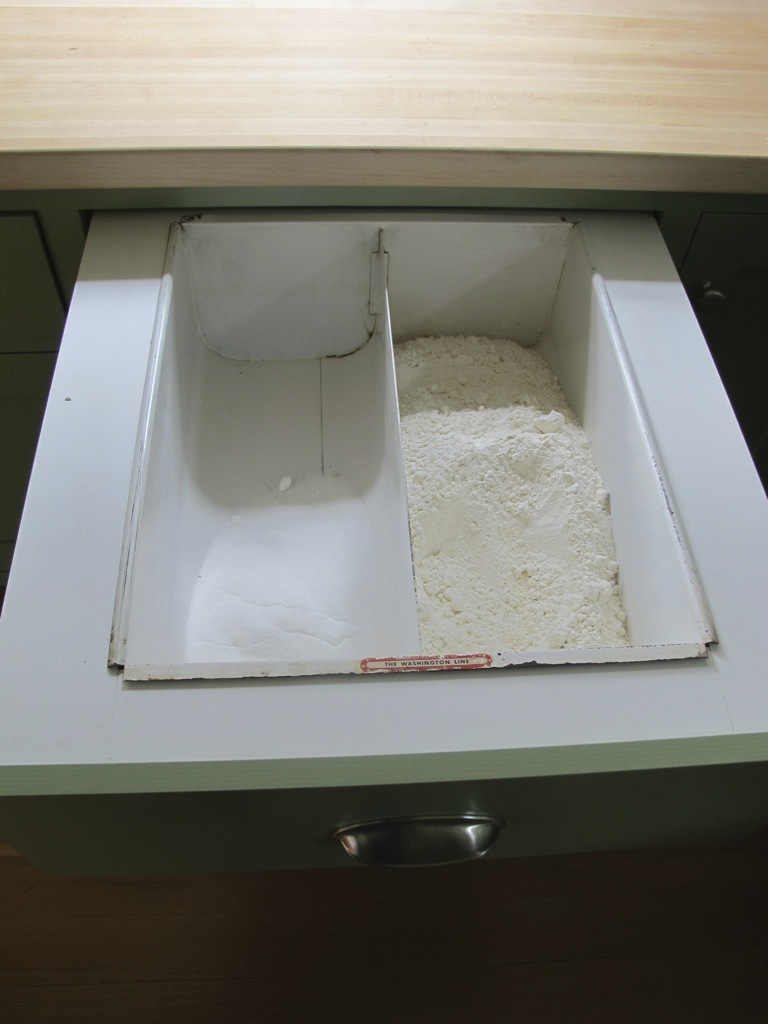 And each cabinet has a specific use that makes grabbing baking ingredients and bowls easy.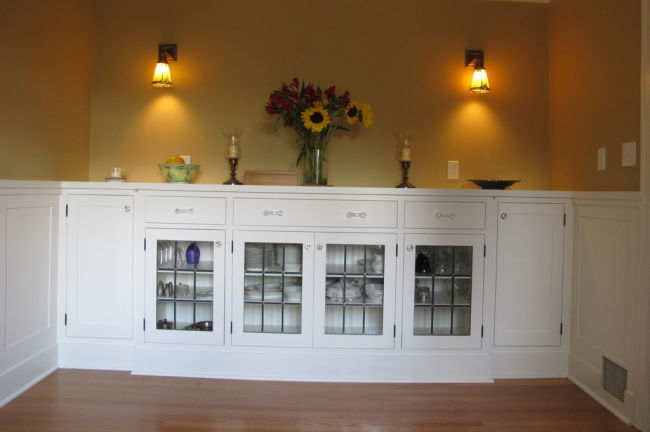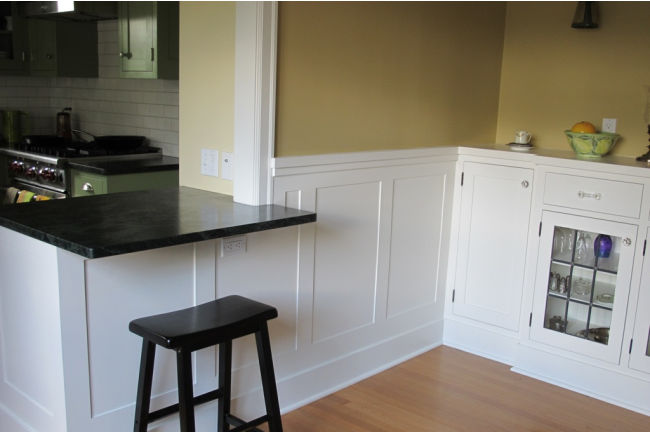 Adding wainscoting in the dining room can and a sideboard makes it easy to have all you need for entertaining stored in a way that adds beauty and in close proximity to the dining table.
Project Team
Architect | Katherine Pelz Architecture
Contractor | S2 Builders
Photography | Tim Schultz